Profile of the Pro-Vice-Chancellor

Peter obtained his Bachelor of Arts degree (BA, Religion and Business Administration) in 1995, from Andrews University, US. In 2001, he graduated with Maetría en Administración de Empresas from Universidad de Montemorelos, Mexico. He joined Valley View University in 2006. In 2013 he was promoted to the rank of a Senior Lecturer, and in 2014 obtained his terminal degree (PhD in Business Administration) from Babcock University, Nigeria. He is currently an Associate Professor of Business Administration (Strategic Management).
Over the years, Peter has served within the Seventh-day Adventist Church as Church Pastor, Madina West S. D. A. Church (2006-2011); Associate Chaplain for VVU Philadelphia and Macedonia Worship Centers (2007-2011); and, Church Pastor  for Amrahia S. D. A. Church (2011-2014). At Valley View University, he has worked as Hall Dean (2012-2014); Ag. Rector for Kumasi Campus, and concurrently as Graduate Programs Coordinator at Techiman Campus (2014-2015). He has served as Dean, School of Graduate Studies (Jan.-June, 2016); and as Rector for Techiman Campus (2016-2020).
Peter is married to Comfort Asiamah and blessed with three (3) daughters - Boatemaa, Akrasi, and Boadiwaa.
He is a footballer, songwriter, singer, and enjoys quiet moments.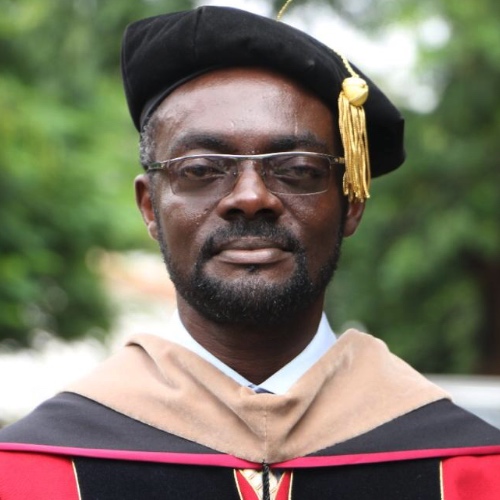 Peter Agyekum Boateng, PhD
YOUR FIRST POINT OF CONTACT
Detailed information, and forms can be mailed to you upon request.
Dear Prospective Applicant, you can send us your details and we will make application forms available to you, or help you through the application process.
REQUEST INFORMATION