Daniel Boifio Junior also known as DBJ, is a 20-year level 300 Information Technology student at the Valley View University. He developed his passion for photography when he was 5 years, and had so much interest in playing with cameras. At age 8 he saw a picture of himself holding a camera taking pictures of people at age five (5). He therefore decided to become a professional photographer when he had the opportunity to take pictures of the various national teams of Ghana in 2016. Daniel has just made us proud by taking hold of two substantive awards at the recently held Ghana Tertiary Awards.
His story in writing for blogs begun when he was about completing Senior High School at the Accra Academy. He was a Prefect and loved to write stories to read to students during assemblies. He learnt news writing stories when he had his first internship at Multimedia Group Limited (at JOY FM precisely), and for Blogging that same year too working as a freelance news writer for multiple websites including myjoyonline and ghanasoccernet.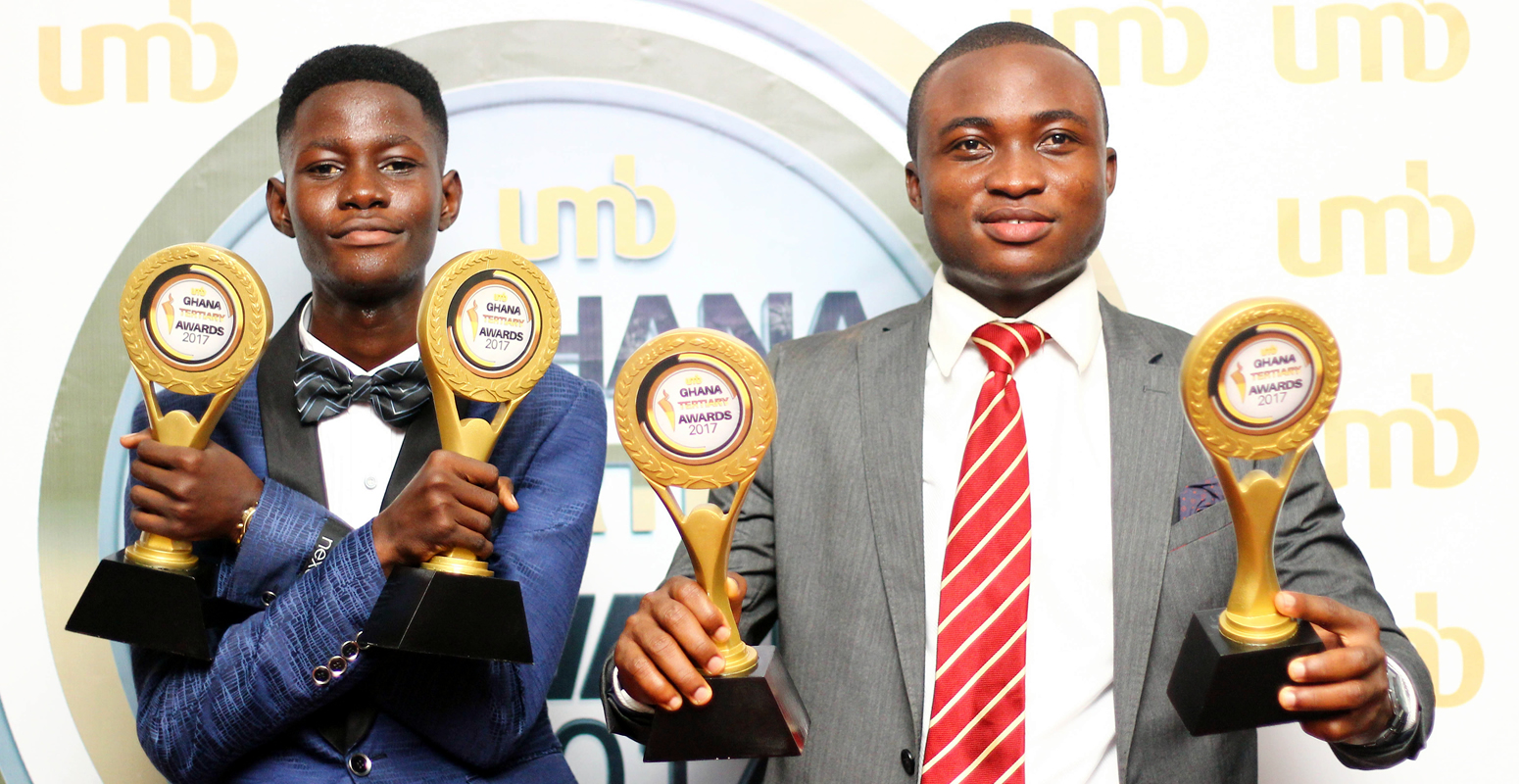 Daniel tells us "People described me as a Photo Journalist. Not only photography and blogging describes who I am; I am also a radio presenter, an event organiser, a video director and editor, an artiste, football player manager, and an entrepreneur".
"With blogging you are able to express yourself at any time anywhere. With the camera, through the lens you see life from different perspectives. You are able to make memories that stay forever. I always say having the best camera in the world doesn't make you the best photographer but being able to use the camera well, you can effectively and efficiently define your success in photography by taking memorable shots that can last forever".
Daniel Boifio and Prof Daniel Bediako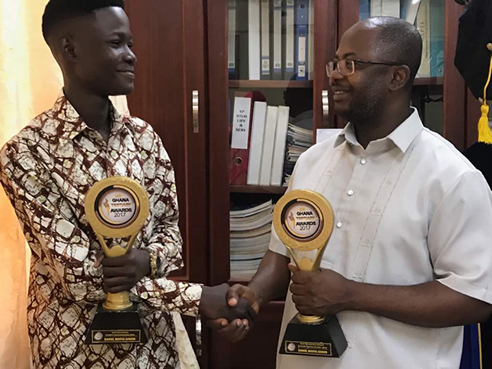 Daniel Boifio Junior out of sacrifice and hard work towards his passion was nominated in seven categories and won The Most Influential Student in Photography, and The Most Influential Student Writer and Blogger in the just ended UMB Ghana Tertiary Awards.
Daniel adds that, "The award will remind me of my hard work and push me to do even more. It will also encourage others that when you work hard, in no time, people will begin to recognise you".
He has dedicated the awards to God and everybody who supported him, and promises to win more awards during the next GTA. He would in the future use the skills he has acquired to inspire others. And his pictures will tell the stories of how he has grown over the years. Valley View University is very proud of you, Daniel.